Our outside furniture covers are made from a heavy duty PVC waterproof material which is very easy to clean & maintain.
Our outside furniture covers come in various colours to choose from allowing you to find the ones that suit your style, space and enjoy outdoor living! Make the most of your space with garden furniture, patio furniture and outdoor furniture with the peace of mind that they reduce the risk of becoming rusty, rotten or damp during the winter with our waterproof PVC covers.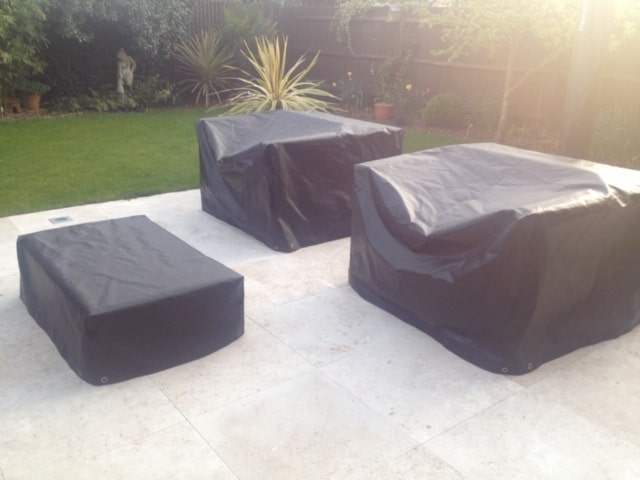 Features & Benefits
- Water proof material
- Heavy duty
- Durable
- Various colours
- Withstand tough temperature conditions
Safety & Security
Andrew Mitchell Outdoor furniture covers come with various fixing which allow the material to be fixed or held secure to the item.
With ties around the bottom, the cover can be secured against the wind so it won't blow away. The outdoor covers can be wiped down with just a sponge and some warm soapy water.
If you would like to enquire about our Outdoor Furniture covers please call 01942 241251 or fill out our enquiry form and we will get back to you as soon as possible.