At Andrew Mitchell & Co. we have a range of machinery from cutting edge CAM cutters to detailing sewing machines ensuring that the products we produce are of the highest quality!
HF Welding
Our welders use high frequencies to join materials under compression with a strong and dependable weld. Our welders operate very efficiently, producing strong welds in the minimal time.
Welds are used to both join sheets as well as to weld reinforcement strips into large products such as tension curtains.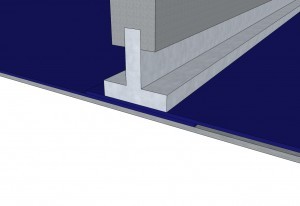 Sewing
At Andrew Mitchell & Co. we manufacture an array of products using sewing machines. Our experienced machinists are able to quickly and efficiently manufacture intricately designed products using an array of materials. Products manufactured using sewing machines range from large dunnage bags to individual slings and restraints.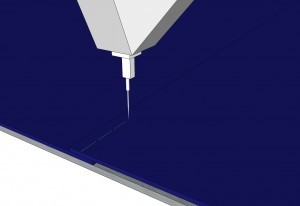 CAM Cutting
In order to ensure that our products are produced to our exacting standards we utilise cutting edge CAM machinery. Our CAM cutting machine is able to cut all required panels for even the most intricately designed product; with outstanding precision.
The use of such machinery in manufacturing ensures not only that the product is made exactly to specification, but also ensures that material wastage is kept to a minimum.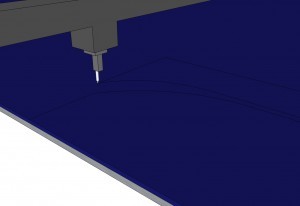 Fixtures & Fittings
Integral to many of our products, such as tension curtains, are individual fixtures and fittings. These can vary from single eyelets, to 'J' hook and ratchet strap configurations.
Each of these fixtures are installed by hand, ensuring they are fitted according to specification, and allowing them to be installed in instances where mass production machinery would be unable to.